Badlesmere Village Hall is our venue for Modelling Sessions, Layout Running and Talks.
The hall is on the north side of the Badlesmere Lees Green, midway between Faversham and Ashford. The hall is 200 yards from the main road.
We meet during the day on the 1st and 3rd Wednesdays of the month, plus 4th Saturdays.
Times differ between the days of meetings: Week days 10.30 until 14.30 and Saturdays 14.00 until 17.00.
On Saturdays, members need to bring a picnic lunch and drink, or book a place at the nearby Red Lion Inn.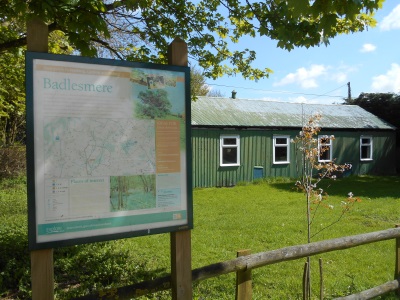 Buses:
Stagecoach 666 from Faversham and Ashford railway stations. Check for times: Weekdays are mainly hourly, but Saturday buses may differ.
By car:
From Faversham, as the A251 bends into the village turn into a dirt track that follows the green's side to the left. The hall is a couple of 100 yards on the left.
From Ashford / Challock as the A251 passes Red Lion Inn the green is on your right, so turn right just before the bend.
what3words:
Saturday, January 27th, 2024 - Sunday, January 28th, 2024
10.00 - 5.00
Erith MR Show at Longfield Academy, Main Road, Longfield, Kent, DA3 7PH.