May 2021 – After the months of keeping in contact through our essential Newsletter, Website and WhatsApp, the Committee met with Ian E. in the Hall on May 19th. Ian was happy with our arrangements for meetings, when they are permitted. The procedures we need to follow are as before and are listed on our website.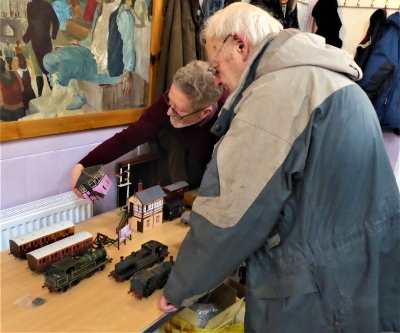 Wednesday, June 2nd is the Outdoor 'Show & Tell' combined with a 'Bring & Buy', from 10.30. I'm looking forward to see you and models that you've made or are working on. We'll need have a masks and remember distancing. Bring drinks and maybe a packed lunch. Hand sanitiser and toilets will be available in the hall. Hope for fine weather.
If you have a box of unwanted parts, kits, models, etc. they can go on your table too. (I'd better put some coins in my pocket in case of magazines to buy.) There should be a short length of test track available.
All being well, full meetings will begin on Wednesdays July 7th and 21st from 10.30 until 14.30. Our first Saturday session is July 24th at the new time of 14.00 until 16.45. Some members lunch across 'The Green' at the Red Lion from noon.
Remember early 2020 and our 'Bring & Buy' days? – photo Ross S
A working party of committee and other members will be looking at the condition of our layouts during June, to draw up a list of essential refurbishments. We want to ready "Edington Jct." for the 2022 Warley Show, enable "Sarre" to be frequently used at meetings, and develop the station to fit the Circuit and have Continuous Running Sessions.

Committee member, Ross S, has completed the Snailbeach wagons in 7mm ng for the Colonel Stephens Museum at Tenterden. The display track in not quite finished, as Ross says that it needs to be a bit more over grown.
Both our Secretary and Treasurer have photos of their models featured with our article in May's Guild News – and in colour too.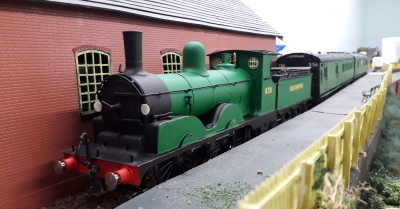 Our members' newsletter contains articles by John B, featuring buses that serve his light railway layout; Fred C, on making your own transfers, and more. Joining our group will add you to our mailing list.
We plan to see models made over the 'Lockdowns' by our friends. Maybe we will see more of Richard B's horses, or new locos, such as made by David G.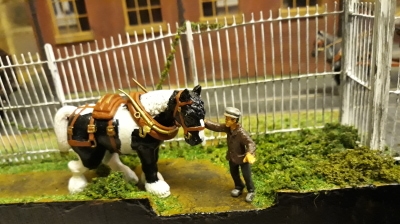 We have been informed that the East Sussex's show at Pett village is postponed until 2022.