Seventeen hardy souls braved the near freezing temperatures and huddled round the big table while we kept feeding the heating cards into the meter as the long hot summer seemed a lifetime away.
Today we were focussing on freshening up the scenery on Sarre ahead of its appearance at the Longfield show at the weekend. Fred had come prepared and together with Bill did sterling work touching up the paintwork which brightened the layout up no end. Fred and Bill also stuck down some bushes and vegetation but with the hall being so cold it is likely that at least some of it will fall off in transit to Longfield.
With Roger off sick, I dug out the exhibition check list for Sarre and together with David Ho we located all the necessary items in the storeroom. Geoff, John D, and David B (hopefully) and I will man the layout on Saturday and Geoff, Bill and I will do the Sunday shift with David Ho being on call both days in the event of any operational problems.
While all this was going on David G, David L and Barry K reviewed the scenery on Edington and concluded that only minor refurbishment was required and this will be put in hand when the weather warms up. In the meantime,
David G will take some of the Lenham boards' home to work on as progress on this project has slowed and we really do need to get on with it.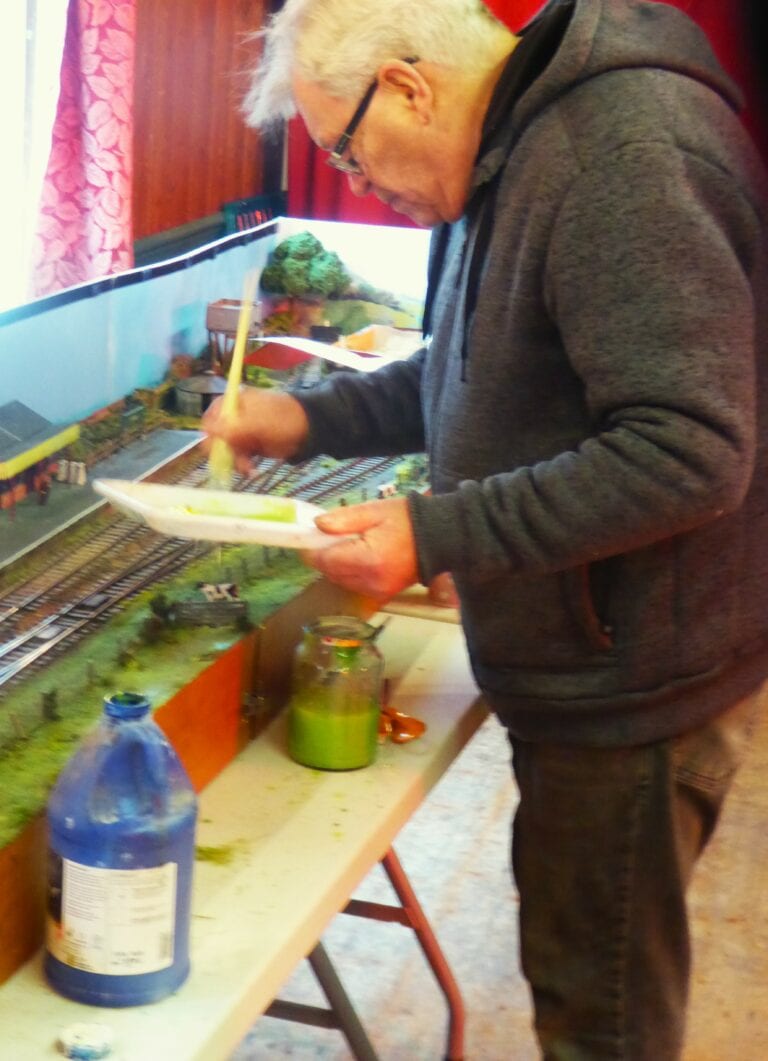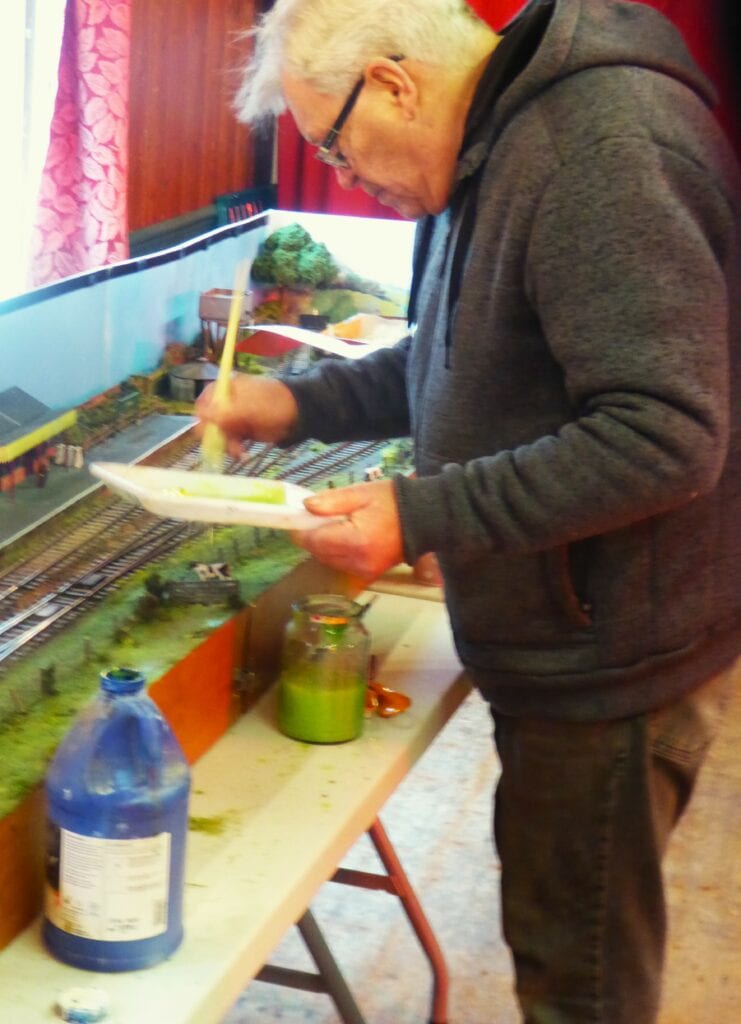 Ross and Bill had brought in a couple of locos including a beautiful Adams 4-4-2 radial tank in its East Kent Railway livery as loco No. 5. Did the prototype ever look so fine I wonder? Elsewhere the world was put to rights around the big table and biscuits and doughnuts shared although there was little sign of a sugar rush.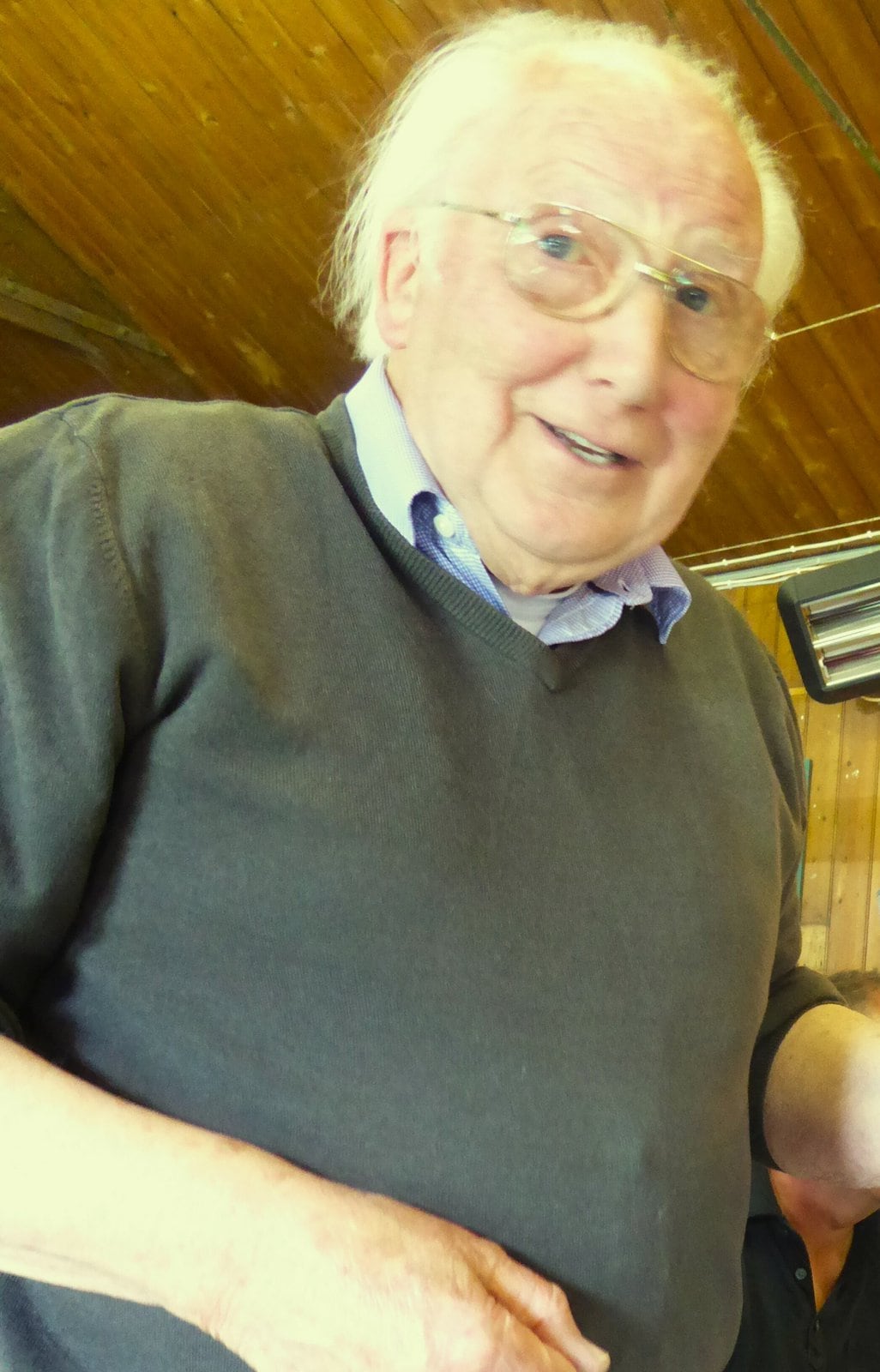 Over lunch I ran through the forthcoming meetings but also reported the sad news that John Plumpton had decided not to continue his membership due to increasing health issues. John was a very popular member and has contributed so much to the group over the years and in recognition of this it was unanimously agreed that he be appointed a Life Member of the club.
Geoff reported that Geoff Godding is now our Gauge O Guild area rep and we hope that he will refer any new Guild embers in our area to us and to visit us at Badlesmere sometime soon.
David Ho reported that there will shortly be a period when he is unable to attend meetings due to his wife's forthcoming operation. We will therefore need a Deputy Catering Manager and applications are invited for this important and rewarding post. Finally, as we all drifted away, we loaded up my and David Ho's car with Sarre and all its bits and pieces for the long trek to Longfield at the weekend. Chris M
Fred Clouter writes about a Springside Peckett 0-4-0T on Ebay:
I often just follow models on Ebay out of curiosity. So, when a very poorly painted model of a 0-4-0 Peckett locomotive from a Springside white metal kit for £53.00 was put up I just clicked the follow button and let it run for 9 days. After the second day there was just one bidder. Towards the end of the listing, it still only had one bid. As the listing was ending, I placed a bid of £54.00 and to my surprise, I won the auction.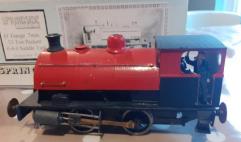 As can be seen in the photographs the engine looked to be in poor condition. It had been listed as a garage find. When it arrived, it looked to have been well constructed, but it did run when tested. After oiling it ran perfectly. Because of this I decided to strip the paint to see if I could improve the finish and make it into a better-quality model. For this I used proprietary 'strip magic' as it was less corrosive than other paint strippers.
What happened next was the paint was removed, but the glue that held the parts together turned to jelly and the superstructure fell apart. After putting it back together again with Araldite and superglue it began to look much better.
Being a GWR fan, I did a bit of research and found that the GWR had absorbed some 0-4-0 Peckett locos from Swansea Harbour. I decided to model the Peckett on one of these, so initially the loco was repainted GWR post 1928 green. I found a photograph of number 968 with GWR roundel so this was chosen as my guide. I was able to add some details from the bits that I had, but the bell and other bits were sourced from Minerva models who sell some of their detail parts separately. The cab-side numbers were purchased from Severn Mill Nameplates. Then a few extra bits like a broom and engine tools were added to complete the model. Note: The Springside kit costs over £300.