Sarre had a successful outing. John B, Jackie, Tim and I operated the layout on the Saturday and John B, John P, Tim and I operated it on the Sunday. As the Faversham club had confirmed the day before that the show would go ahead notwithstanding the week's sad events, we collected the layout from Badlesmere and took it along to the Abbey School venue in Faversham first thing on Saturday morning.
After setting it up we plugged it in, switched it on and immediately began to play trains. Due to changes in the loco stock from that set out in the play list we concentrated on running each train in the prescribed manner with whichever loco was available. This approach seemed to work pretty well and meant we didn't have to worry too much about which individual locos to use.
Our rolling stock and locos had a mixture of three link, screw link and Dingham couplings but this minor difficulty was overcome by the manual dexterity of the operators. As explained to spectators, years of practice and self-denial had enabled us to achieve this high level of expertise.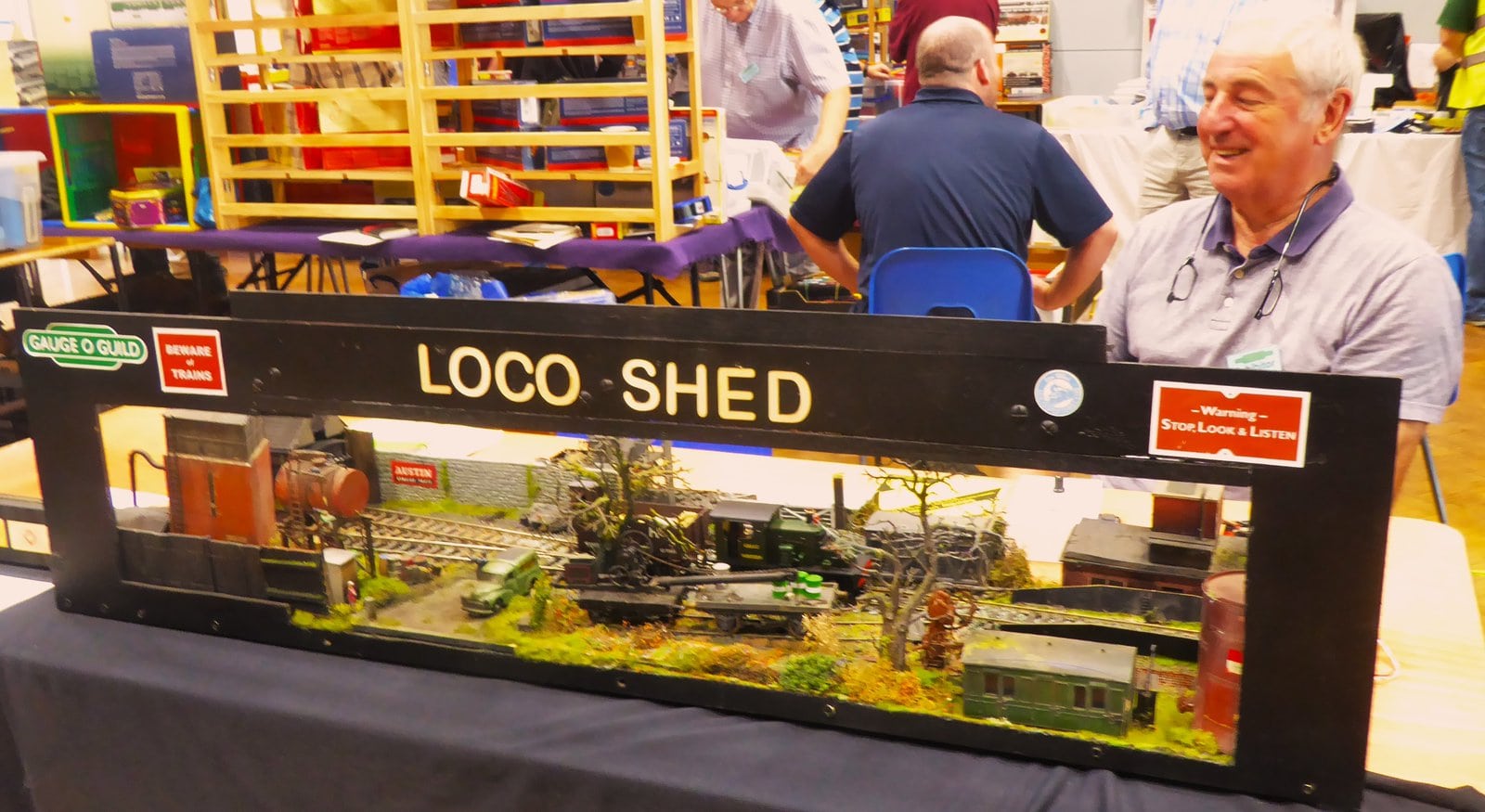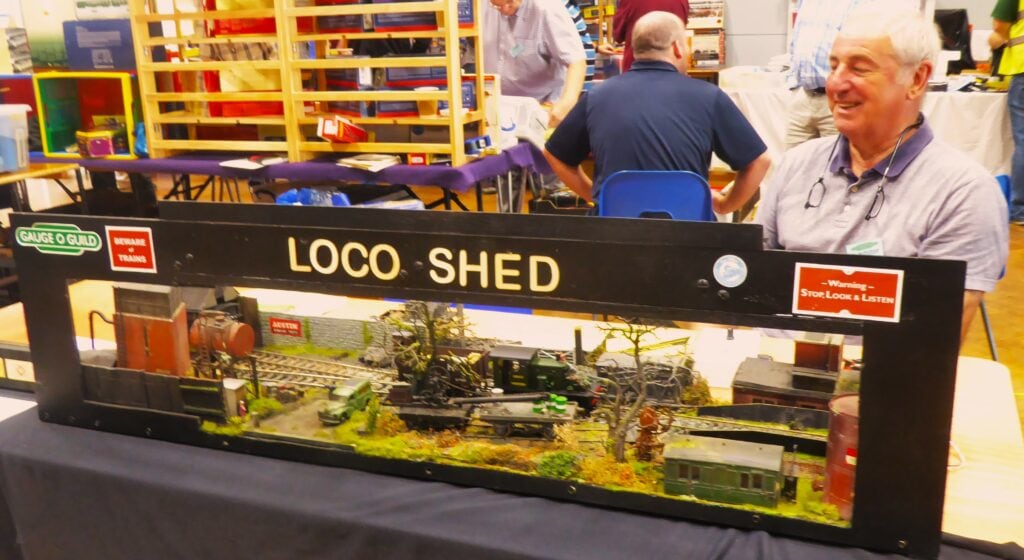 Saturday was the busier of the two days and overall, the show was surprisingly well attended. Tim's party trick was to invite younger members of the audience to drive the trains and operate the points. Some of them were very good at it although I think that Tim's explanations of block signalling systems may have gone over their heads.
So overall we had a very enjoyable and successful couple of days and received a number of potential invitations for both Sarre and Eddington at future exhibitions. Chris M