This was a busy day with 18 happy souls and only just enough tables to accommodate everything and everyone. After the circuit was set up numerous locos appeared including David B's B4, Fred's small Prairie and Paul H's GWR Class 2800 2-8-0 tender loco. Also in evidence were Fred's D3 and small tank running round together although I'm not sure which was pushing or pulling the other around. Anyway, they looked very good running double-headed. Roger also brought along his Guildex purchase; a very impressive looking Class 59 diesel.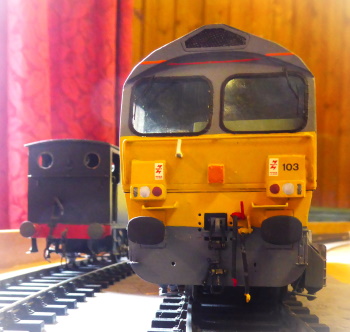 Tim and John P got out the micro layout and discussed the way forward. John had brought in some buildings he had been working on for this layout for reviewing in situ and is to work them up in to the finished articles. Consideration was also given to the track plan and the thought now is to incorporate a chain operated wagon turntable to add increased
interest.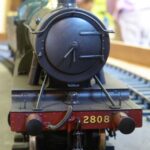 Track-laying continued on Lenham with Bill, Davids G and L and me all beavering away. It was discovered unfortunately that a length of rail had been previously stuck down with the chairs round the wrong way. It's easy to do and luckily easy to resolve as the chairs can be quickly uplifted with a sharp blade. In between doing sterling work in the kitchen David Ho
completed his maintenance work on Sarre which will be going out to the Faversham exhibition at the weekend with John B, Jackie, John P, Tim and me all sharing the load of keeping the public entertained.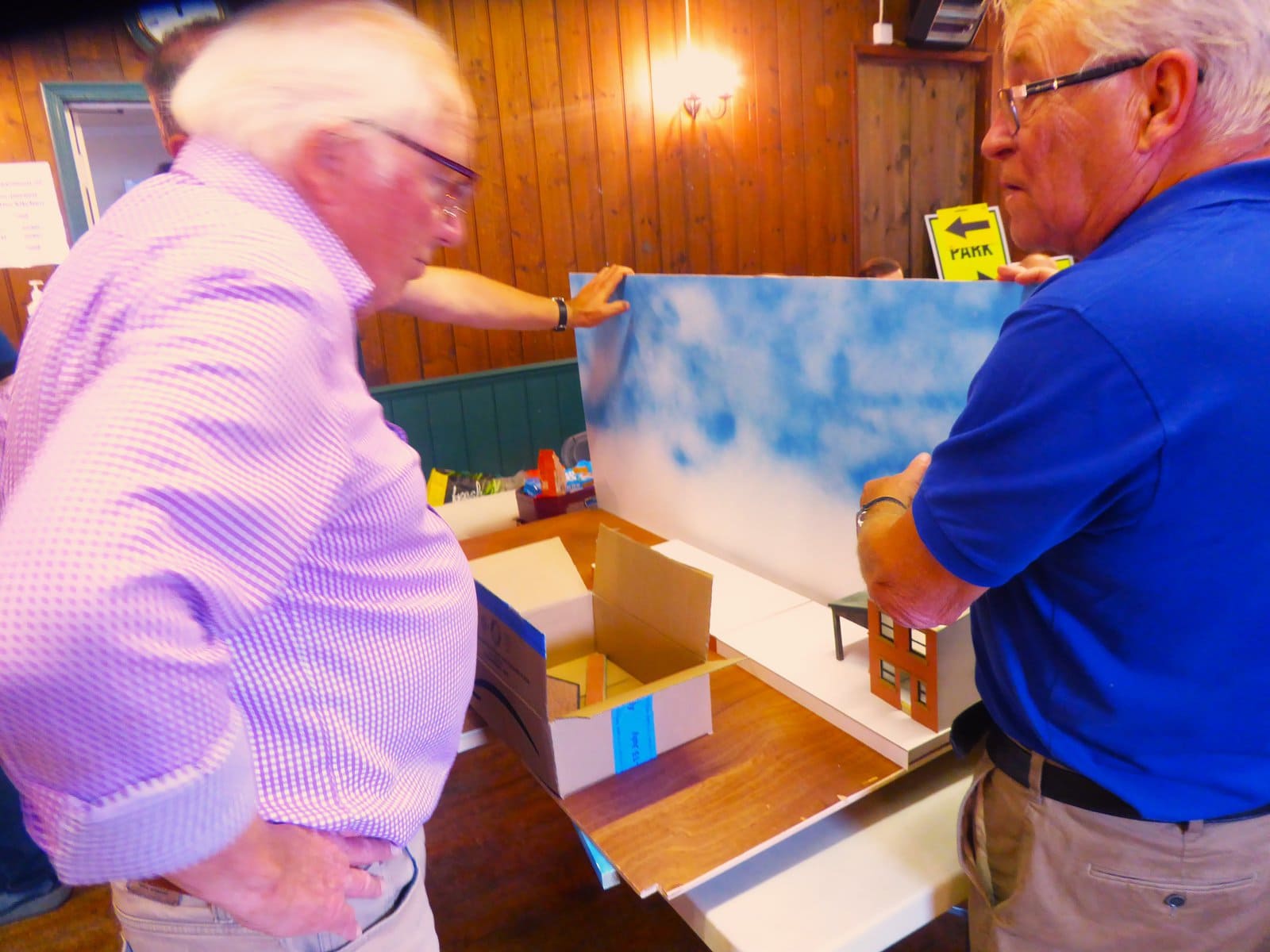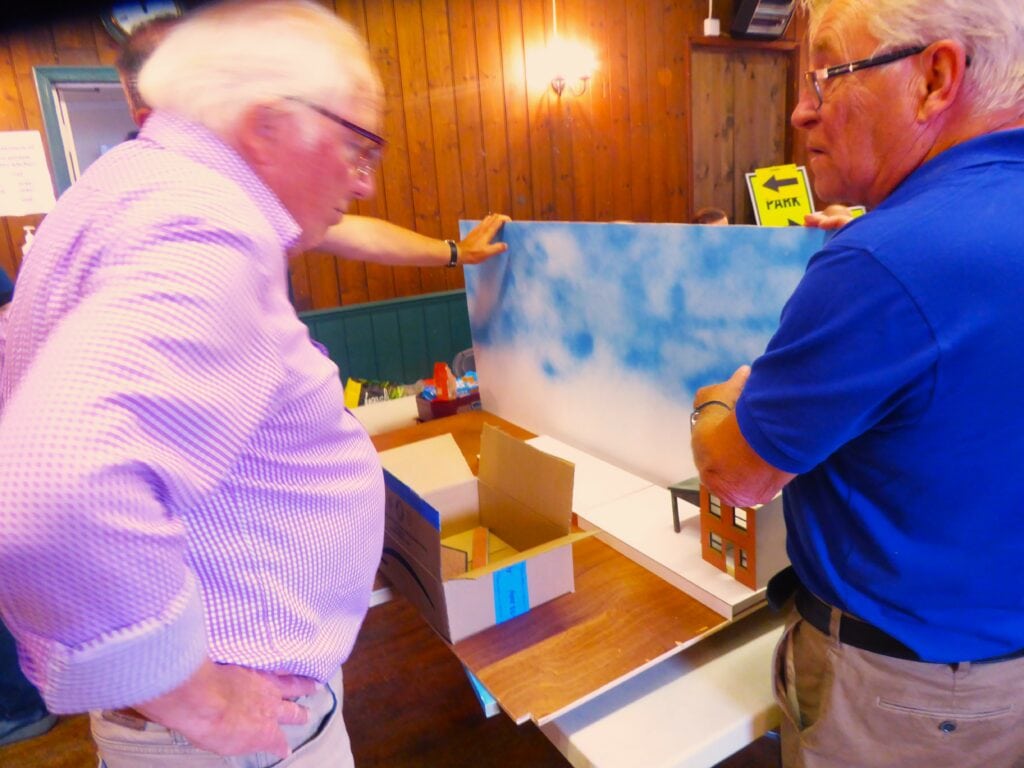 Over lunch I ran through the forthcoming programme of meetings. Many members had been to Guildex over the weekend and reported that it had been an excellent show and well laid out. Mike Perry had again won first prize in the scenic section, this time for his LMS creosote works, so many congratulations to him. Tim asked whether we should consider approaching the 7mm Narrow Gauge Association, who have no affiliated club in our region and ask them whether any of their members might like to come along to our meetings in Badlesmere. This was considered to be an excellent idea and Tim is to take this on and report back.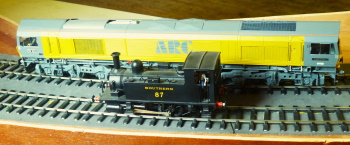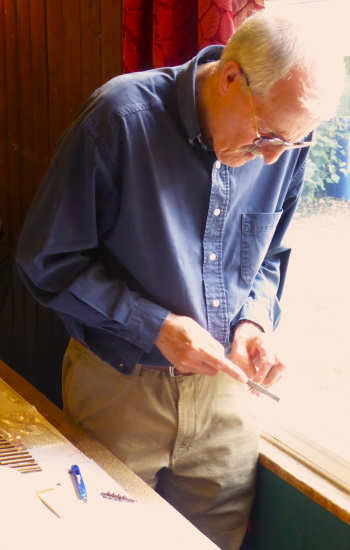 David Ho mentioned that both he and Barry K were members of MERG (the Model Electronics Railway Group, not a Russian espionage organisation) and suggested that we could perhaps get one of their members to give us a talk to expand upon Barry K's excellent recent talk. David G reported that we are still waiting for official confirmation that Eddington is invited to Warley next year. After lunch, Sarre was packed up ready for taking to Faversham and people finished off what they'd been working on and drifted off home. Chris M