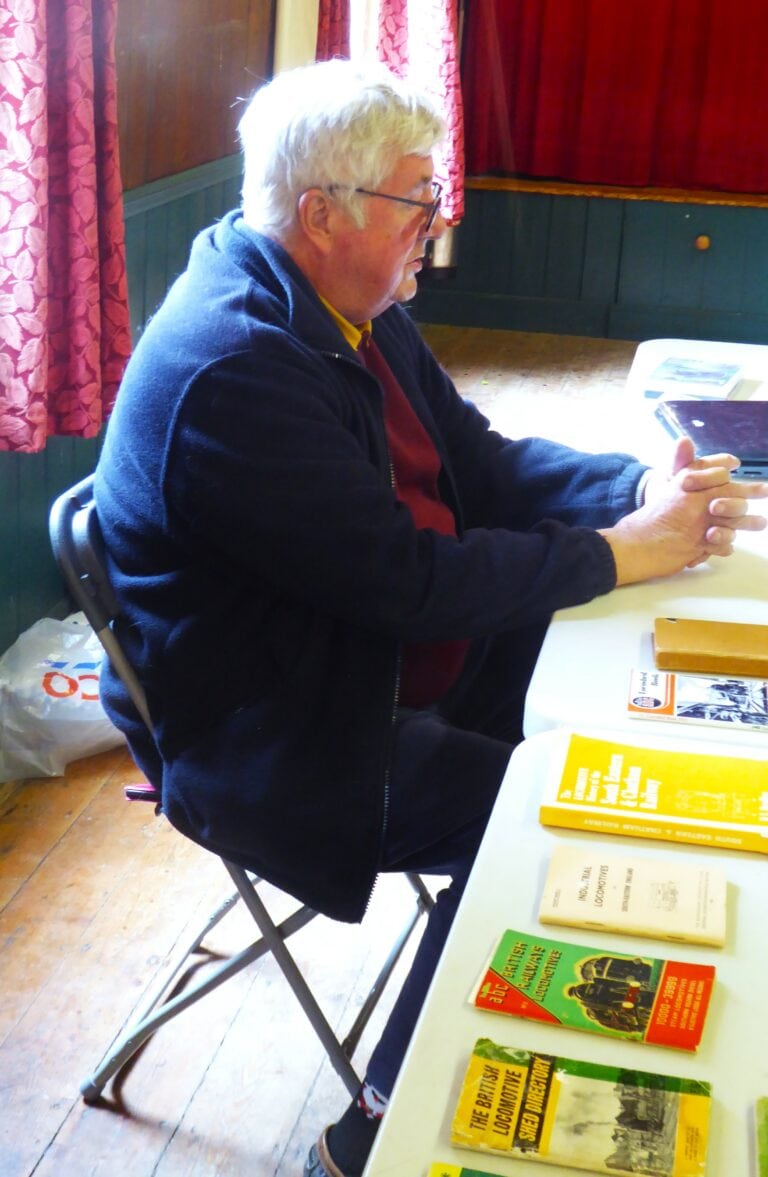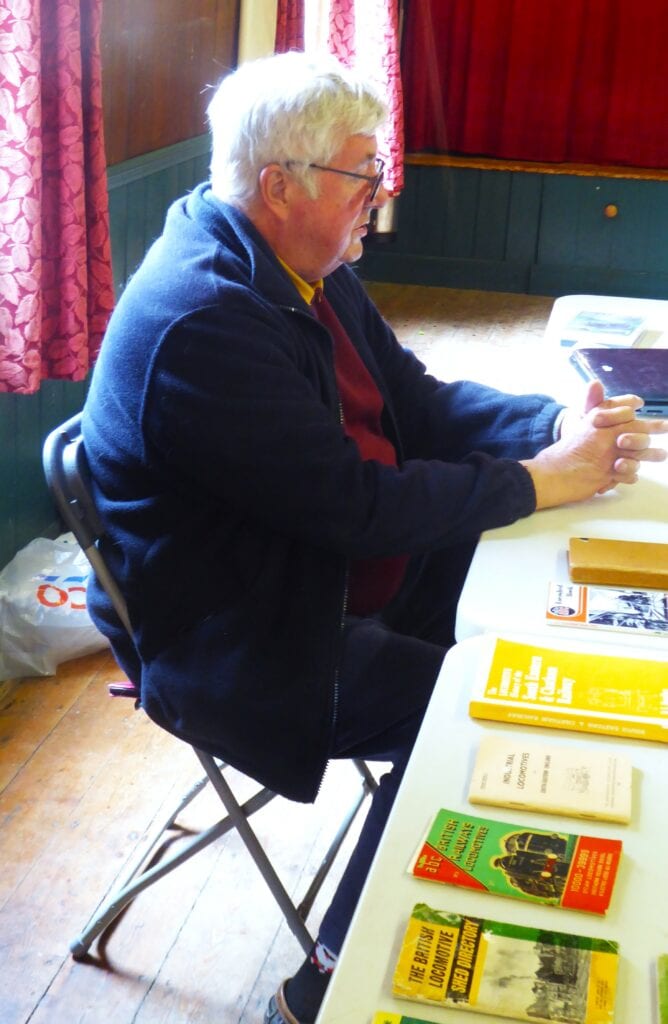 Geoff's talk nominally entitled "Memories of a teenage train spotter" encompassed both his early train spotting memories and his subsequent interest in all forms of transport. Geoff's initial interest was prompted by the trains passing his primary school in Wincheap where the now long gone Elham Valley line used to run past his classroom windows. He particularly remembered an N class noisily hauling a train of derelict wagons which must have enjoyably disrupted the class. Like most spotters of the time Geoff invested in the various ABC train spotting books. These however had a
tendency to disappear and it was only later in life after his parents had passed away that he discovered them in their attic. It seems that Geoff's parents were not too keen on his interest in railways and perhaps sought to dissuade him by removing the books.
Clearly this ploy was not a great success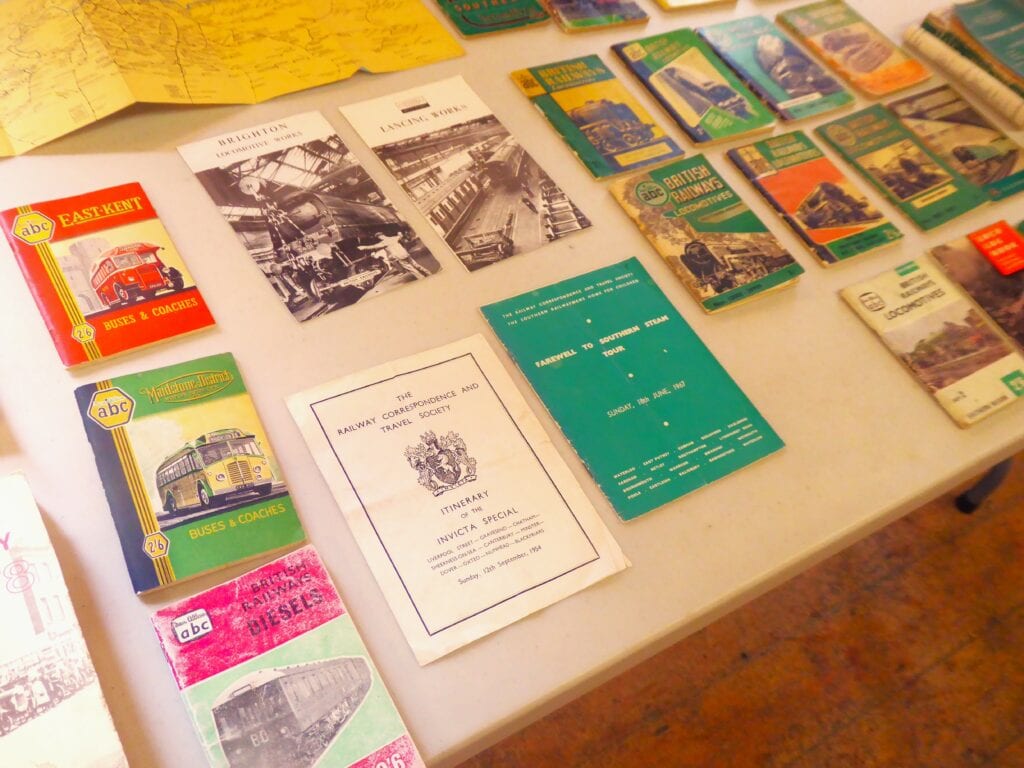 During the 1950's the change of labelling etc from Southern Railway to British Railways proceeded at an uneven pace with many things still carrying the
Southern Railway name well into that decade. In this period there was a huge variety of loco stock to be seen locally, and there were also locos such as T9s
and 700s from elsewhere being sent to Ashford for repair or scrapping. Conversely locos from our area were also sent to faraway places for repair.
Presumably this made sense to somebody but it made for interesting sightings for local train spotters.
Life was a lot more relaxed in the fifties and early sixties and the idea of thirteen and fourteen-year-olds riding on the footplate of an R1 from Canterbury to Whitstable or walking unaccompanied around the engine sheds of London as Geoff used to do is unimaginable today.
As Geoff got older his interest in everything railway dipped until train trips out with his soon to be wife and fellow students on his hospital administration course re-kindled his interest.
Later after marrying and moving to Temple Ewell he also got back into modelling first in OO and then having been shown the true path by Roy Chambers in O Gauge and the rest as they say is history.
Geoff finished off by telling us something of his shipping career and the numerous ships he had served on including the now scrapped "TS Normannia" from which he has the ship's clock. Chris