With winter very definitely drawing on we huddled together around the big table to consider each other's "problem models". Various models appeared on the table including a number of small tank engines from Bill, David G, Geoff and Ross and a three plank wagon from me .
Suggested solutions were offered and hopefully will be successfully implemented.
While all this was going on we set Sarre up in order to resolve the two electrical issues identified at Ashford recently. These had arisen as a result of the wear and tear that an ageing layout is bound to have and were quickly dealt with by Paul with his trusty soldering iron.
We then successfully tested the repairs by running some of the small tank engines brought along today.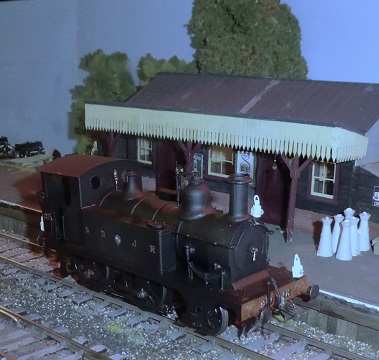 Later Roger led a review of the performance of Sarre at Ashford and what we need to do to make it ready to exhibit at Longfield at the end of January.
It was agreed to refresh the scenery in time for Longfield and to review the stock and importantly the couplings that will
be used there.
Discussion then broadened out to consider potential future layouts and what the viewing public wants to se e these days from an exhibition layout.
Geoff reported that the Guild believes that more modern image layouts are required as the public likes to see models
that reflect their own experience. We should also aim to vary the era, stock and operating sequences from exhibition to exhibition in order to keep our exhibition offer fresh.
In a very useful exchange of views many ideas were put forward for future layouts and we look forward to considering them further when we come to discuss the subject at the AGM
Lastly but not least John J fitted new Health & Safety compliant three pin plugs to all our equipment thus bringing in line with the current regulations. Chris M
Ross adds his perspective.
Clinic for Problem Models : Although announced as a clinic for getting advice on dealing with problem models, this quickly morphed into discussions about improving the running of our layouts at exhibitions.
Couplings dominated early comments. It was agreed that it was best to avoid running three link/screw link fitted stock together those fitted with Dingham couplings where possible.
Three links need careful monitoring to ensure that the hooks were wide enough to accept a coupling and that the links were long enough to reach between two vehicles. Dinghams, indeed all couplings, need to be inspected for damage
while travelling to an exhibition. It was emphasised that packing up after an exhibition should done carefully as there is often a mad scramble to pack up and leave.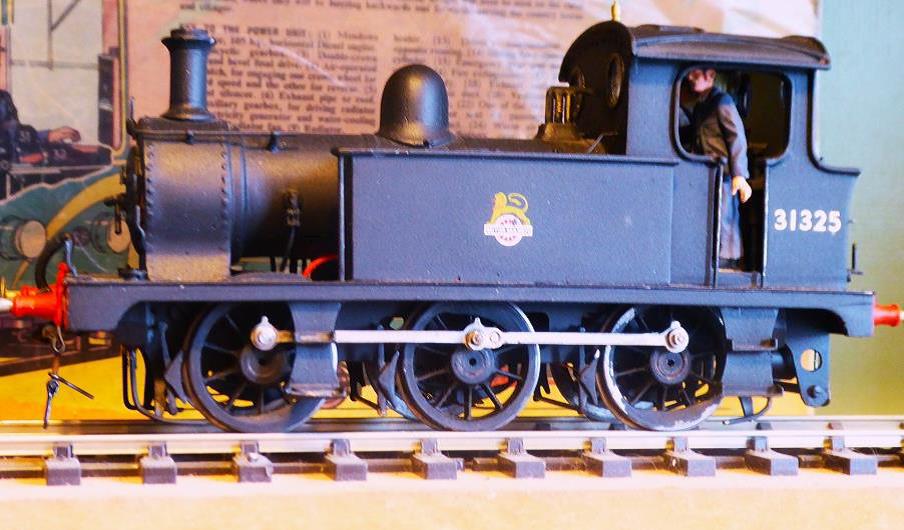 I had brought along two locos that did not run . The first was (a favourite of mine) a 'P' class 0 6 0T No. 31325.
Geoff identified it as a long term Dover resident. He took a good look at it (Ross had dropped it after a meeting at Badlesmere). Geoff quickly realised that one of the driving wheels was loose. Luckily Roger had the correct Allen key with him, so it was tightened up quickly. Geoff also checked the other wheels and the nuts holding the coupling rods in place. 31325 now runs sweetly again. The paintwork just needs touching up.
My second non runner was a freelance Lima diesel shunter, dressed up as a free lance WD no.272, with weights to aid running, glazed windows improved its appearance. So did the windscreen wipers made by Roger , who took it home with him. He brought it back at the next meeting, ready to re join my fleet. A wire had come loose, wheels and pick up were dirty. It now runs with a near prototypical growl. So thanks to two of our members.
I now have a full engine shed again. Or I would d o, if I had a shed!
A classic demonstrat ion of the value of belonging to a club like EKOGG.