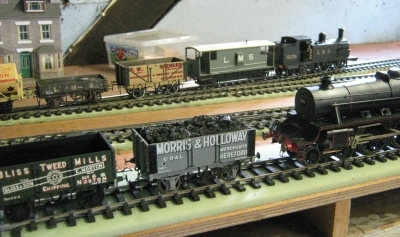 On September 15th Nigel scaled a ladder and hacked the invading creepers, clearing the small window, daylight streaming in on twelve modellers and their trains. Landscaping continued on Cavedale and began on Nailbourne with profiles to the tunnel end. David had been busy since Telford, assembling the main frames and wheels of a Nelson, plus its sprung bogie. We had lunch and tea outside in the sun. The following Friday seven workers finished checking electrics, added platform surfaces and landscape profiles; and saw the sliding fiddle yard readied.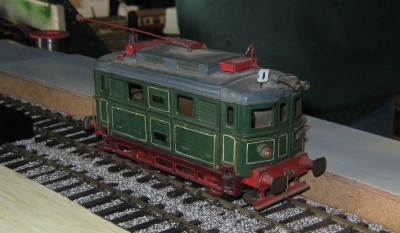 On September 1st we had 14 busy workers. John B., a tram builder, was soon deeply into electrics alongside David and Robin. he got away at five. Stuart tried out the footbridge and goods shed, as platform, bridge and landscape profiles took shape. Nigel battled the creepers as they spread inside the eves. At Cavedale they quietly pursuing their one electrical fault. A Royal Scot was on the circuit with a pair of Austin 7s. We took tea on the lawn; visitor John showing us an aged loco that looked as if it should be pushing a train up a Swiss mountain.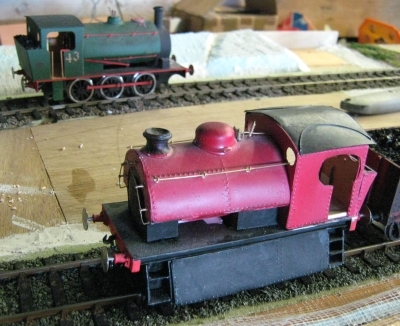 High summer and harvest arrived on August 18th – it was sweltering. Saddle tanks were the order of the day, including one with tramway skirts fitted. Cavedale was being painted as landscape expanded. A first time visitor was soon helping to fettle baseboard joints by Nailbourne, where Robin balanced above the stairs repairing a point! Jig saws buzzed as ballast was titivated and the essential coffee mug shelf added under the control panel.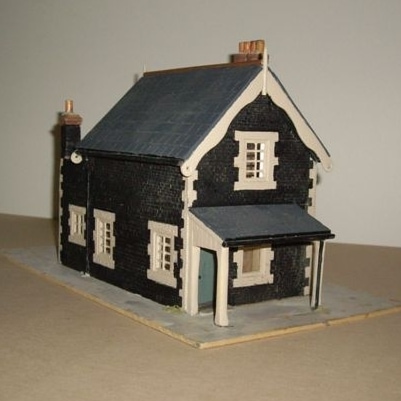 Barry got us out into fresh air under the fig tree, for very sticky biscuits and long drinks. Garth, in Australia, reported snow. He's been busy making a level crossing keeper's cottage.