Ashford 180 was a celebration of the arrival of the railways to Ashford and the effect it had on the town's development.
It was held in 11 sites across Ashford with a free bus connecting them.
The event was organised by AIMREC with support from the Ashford Model Railway Club and many others.
We were allocated space in the Swan Centre along with Frittenden Road (SER in O Gauge), a number of N gauge layouts and three traders (Dave Wills, Mick Jupp and The Wagon Yard).
Fortunately for our wallets, there was little O gauge to buy, just some new Dapol wagons.
Chris M, David L, Bill and Roger set up and ran Sarre on the Saturday.
Chris M, Tim and Roger covered Sunday including packing up and returning Sarre to Badlesmere.
On Saturday, running was initially erratic. To start with we found a loose wire under the factory end board which left the siding on that bit dead. Even reattaching the wire didn't help. Fortunately, it did not affect the shunting patterns.
During the day, locos took to stopping at various points requiring a bit of finger-poking which is not a good thing. We also found power dropping out occasionally. This was traced to one of the wires where it plugs into the layout. A bit of wiggling got it to work, but it remained a constant niggle all weekend. We received many plaudits for the concept and the look of the layout but it was embarrassing on the running front, although it improved a little through the afternoon.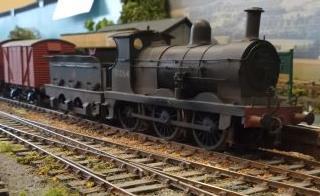 On Sunday we tried the revolutionary step of thoroughly cleaning the rails and the wheels on all of the locos. Running was much improved but the loose power feed played up again.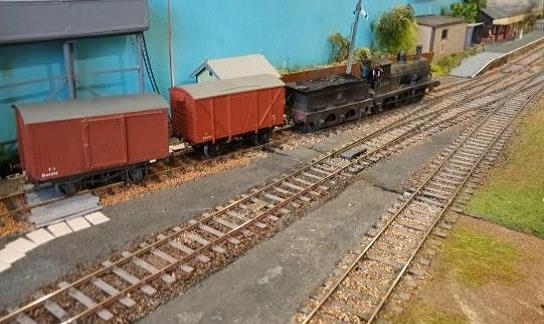 I think the operators enjoyed running Sarre but it could and should have been better. We need to discuss this and agree a forward plan for early action. We must not forget that Sarre is going to Longfield at the end of January 2023. Roger