First Layout visit – March 16th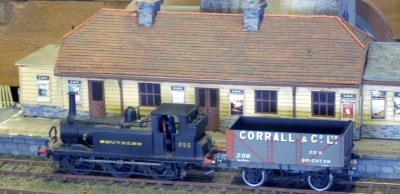 It was a dark and stormy afternoon when we returned to the layout loft , but at least the snow had thawed. After the great clean out the first wheels turned: Geoff's LBSCR "Terrier" on Cavedale, then Barry's sure-footed SECR D1 test running circuits. The layout had survived winter remarkably well. We cleared space in the centre of the loft, clambered up to the lighting, fed ourselves with cake and hot chocolate, before positioned the curve to Nailbourne, ready for warmer days. [Photos: Ross S]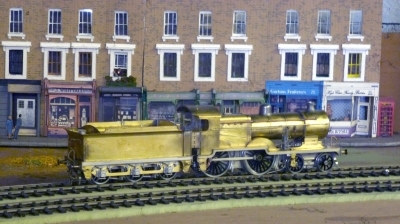 Members Models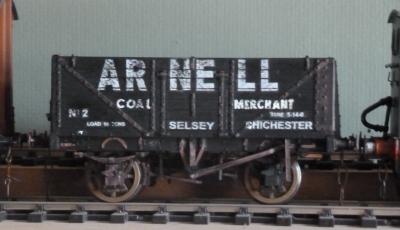 The first is an Arnell PO wagon as pictured running on the Selsey Tramway, built by Ross Shimmon from a Slater's Charles Roberts RCH 7 plank wagon, with transfers from 'Steam & Things'.
The second model is a Selsey Tramway Falcon brake third, built by Richard Barton from a 'Steam & Things' (Australian) kit.
They are to be displayed in a refurbished Selsey Tramway display at the Colonel Stephens Museum, Tenterden, as part of a short mixed train headed by Peckett 2-4-2T 'Selsey' in a diorama built by Laurie Cooksey. [Photos: Ross S]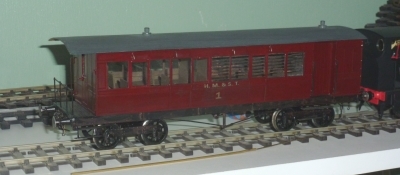 Town Meeting – March 9th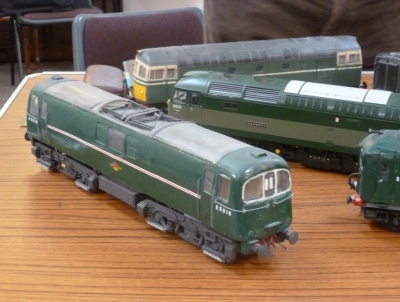 We gathered around a table displaying 0 gauge models from Kent; 3 diesel shunters, 2 mainline diesels, 3 electric locos, 4 emus. Colin, our speaker, had driven all of these. Colin related experiences of tired "Cromptons" on the train ferry linkspan at Dover and the vague braking characteristics of older EMUs. He ended by describing Training at a time when the Railway still thought of steam days.
Three emus were from Westdale coaches, two being built by Colin. The older version emu was scratch built using card, wood and plastic, as were the electric locos. The eighteen of us came up with many of questions about his work and modelling. [Photos – Ross S]
A.G.M. February
Our February Model Show and AGM saw 16 members joining in. Colin Smith's Deal signal box took the honours in the scenic section, while Richard Barton's carriage truck was selected for an award from the SR/SECR entries. Barry Weston scooped both the loco building and goods stock certificates, with John Minter's Victorian coach winning that for passenger stock.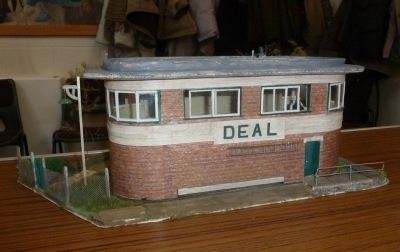 * See the website's Gallery section for a photo record of the AGM by Ross Shimmon.
The AGM re-elected the committee, and decided to plan for a new, easily portable exhibition layout. Money was put aside for the weatherproofing our layout loft.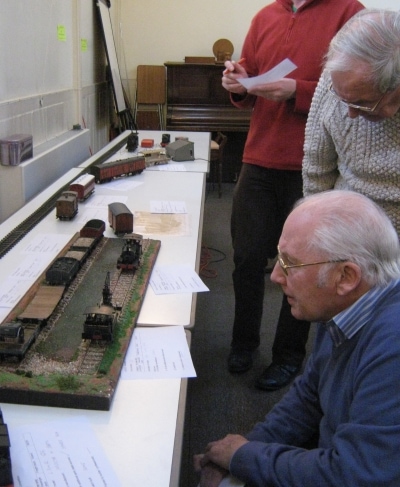 We were very sad to hear that Sue had died. She had been well known, working with Mike on their exhibition layout.